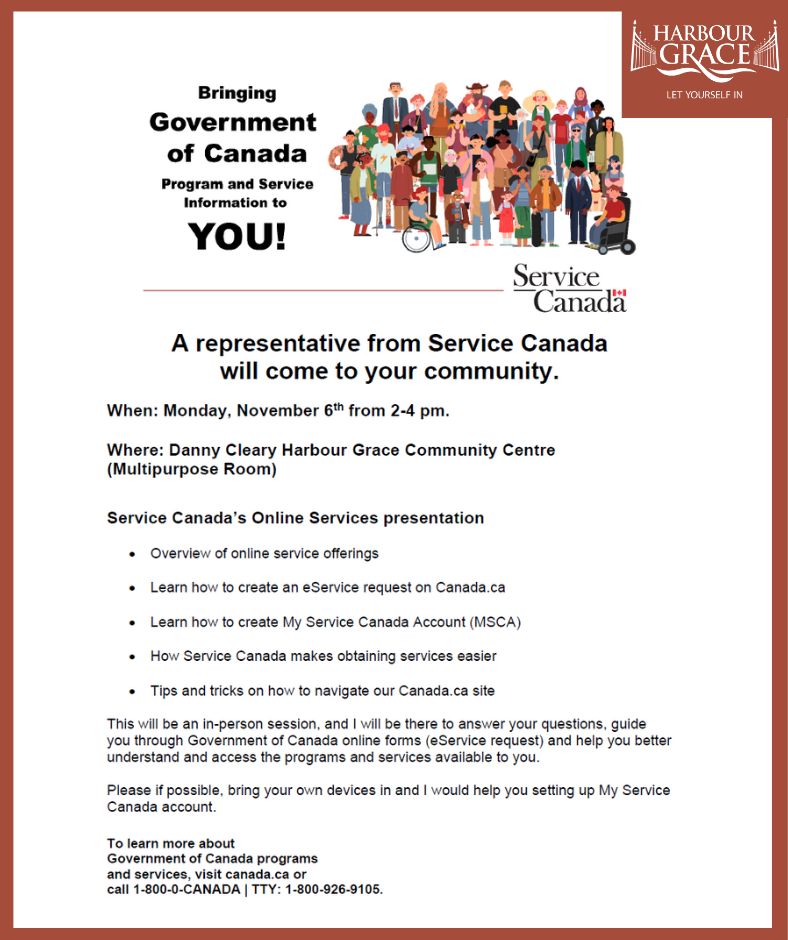 In partnership with Earhart's 50+ Club, Service Canada will be presenting on their online services on Monday, November 6, from 2 – 4 p.m. at the Danny Cleary Harbour Grace Community Centre (Multipurpose Room).
Service Canada's Online Services Presentation will feature:
Overview of online service offerings
Learn how to create an eService request on Canada.ca
Learn how to create My Service Canada Account (MSCA)
How Service Canada makes obtaining services easier
Tips and tricks on how to navigate our Canada.ca site
This will be an in-person session, and the Service Canada representative will be there to answer your questions, guide you through Government of Canada online forms (eService request) and help you better understand and access the programs and services available to you.
If possible, please bring your own devices so that the representative can help setting up My Service Canada Account.
To learn more about Government of Canada programs and services, visit canada.ca or call 1-800-0-CANADA | TTY: 1-800-926-9105.