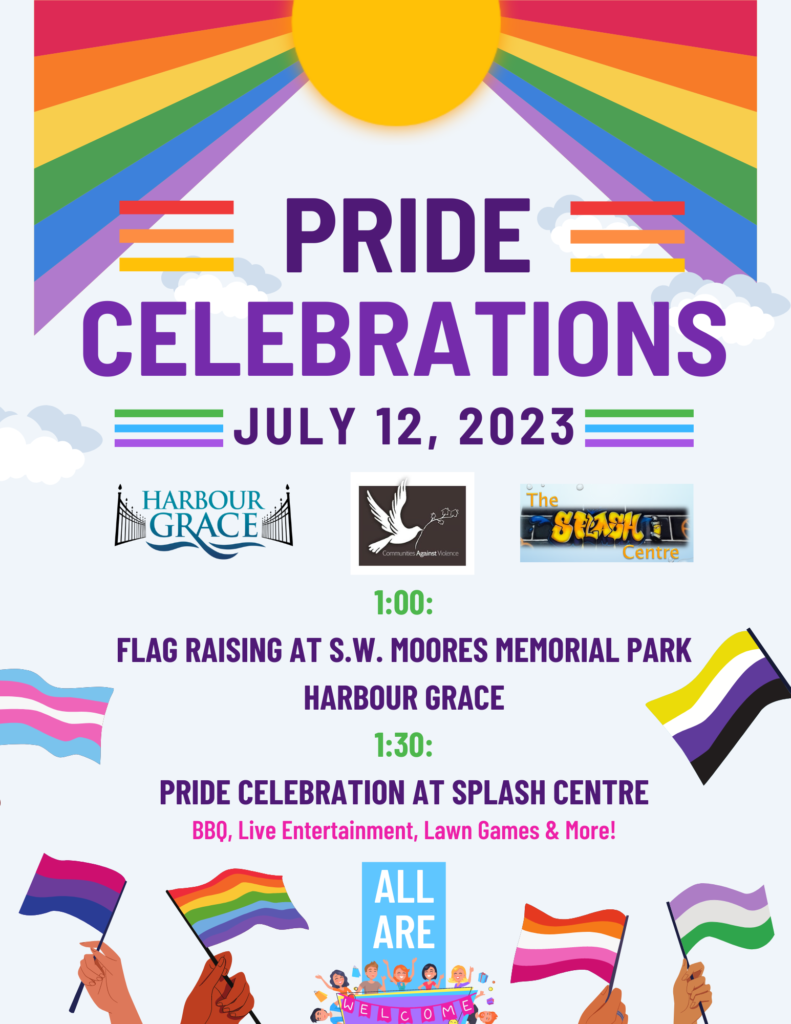 We'll be hosting our annual Pride celebrations and flag raising with the Splash Centre and Communities Against Violence at 1:00 p.m. in the S.W. Moores Memorial Park on Wednesday, July 12, 2023.
We'll be heading to the Splash Centre for a further celebration at 1:30 p.m with a BBQ, some live entertainment, lawn games, and more.
All welcome! We hope to see you there.