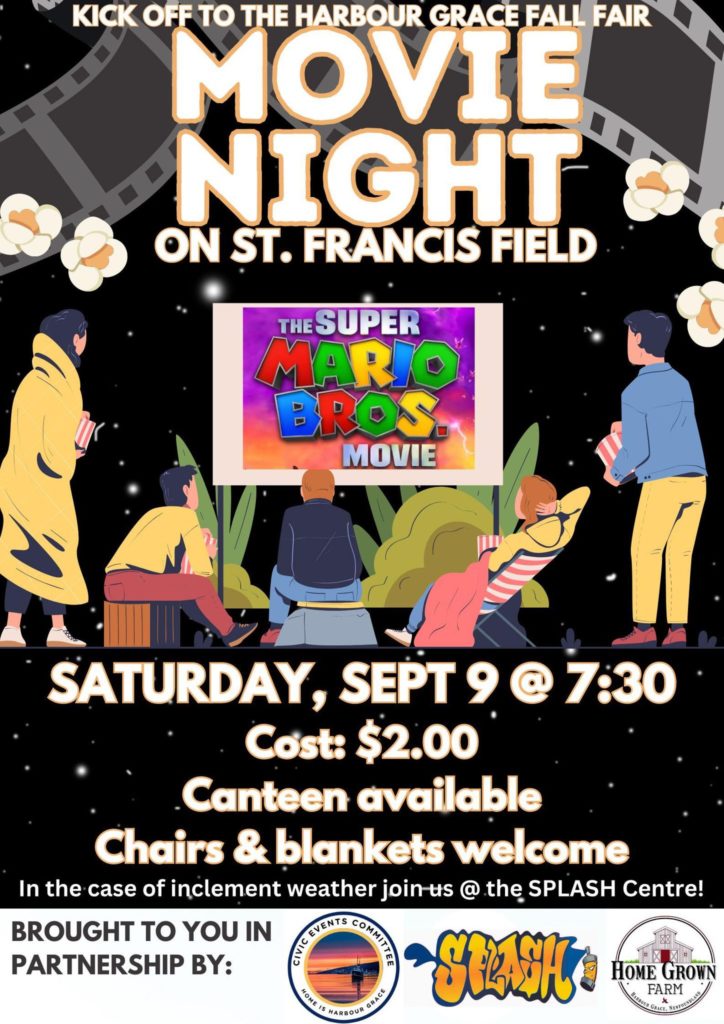 There'll be an outdoor movie night at St. Francis Field tomorrow, Saturday, September 9, 2023, at 7:30 p.m. The film for tomorrow's event will be The Super Mario Bros. Movie. Admission is $2.00 and canteen services will be available. Chairs and blankets are welcome.
In the case of inclement weather, the movie night will be held at the Splash Centre.
Brought to you in partnership by the Harbour Grace Civic Events Committee, the Splash Centre, and Home Grown Farm.