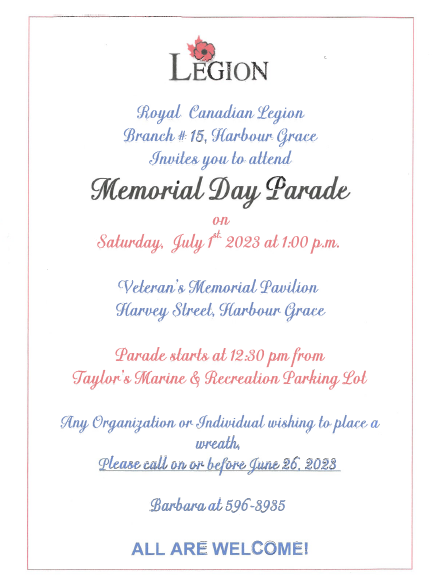 The Royal Canadian Legion Branch No. 15 (Harbour Grace) invites you to attend the Memorial Day Parade on Saturday, July 1, at 1:00 p.m. at the Veteran's Memorial Pavilion on Harvey Street, Harbour Grace.
Parade starts at 12:30 p.m. from Taylor's Marine & Recreation parking lot.
Any organization or individual wishing to place a wreath, please call Barbara on or before June 26, 2023, at (709) 596-3935.
All are welcome!