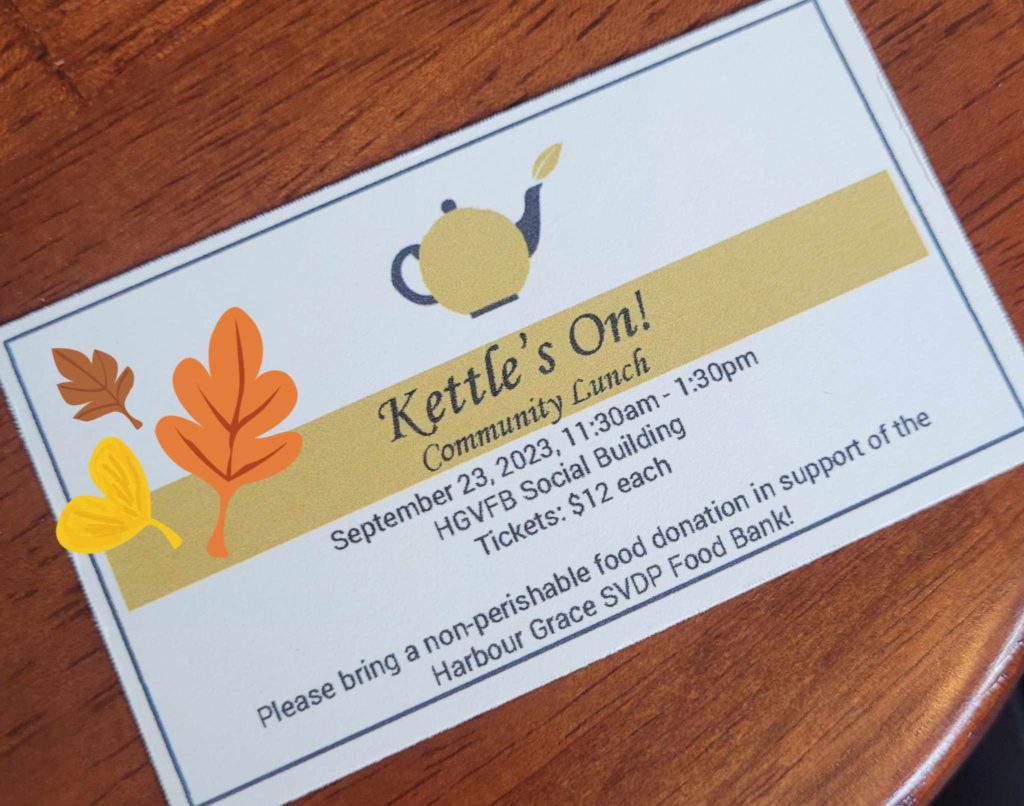 The Harbour Grace Civic Events Committee will be hosting a fall 'Kettle's On' Community Lunch at the HGVFB Social Building on Saturday, September 23, 2023, starting at 11:30 a.m. The lunch will be a cold plate prepared by Kay's Restaurant and includes dessert and tea/coffee. There'll also be some local entertainment!
Tickets are $12 each and eat-in only. Tickets can be purchased from any Civic Events member – Ashley Janes, Cheryl McCarthy, Christina Hearn, Debra Wrice, Sonia Williams, Mary Ann Sheehan, or Nadiya Butt. The Civic Events Committee would also like attendees to bring a donation to the SVDP Food Bank.
We hope to see you there!