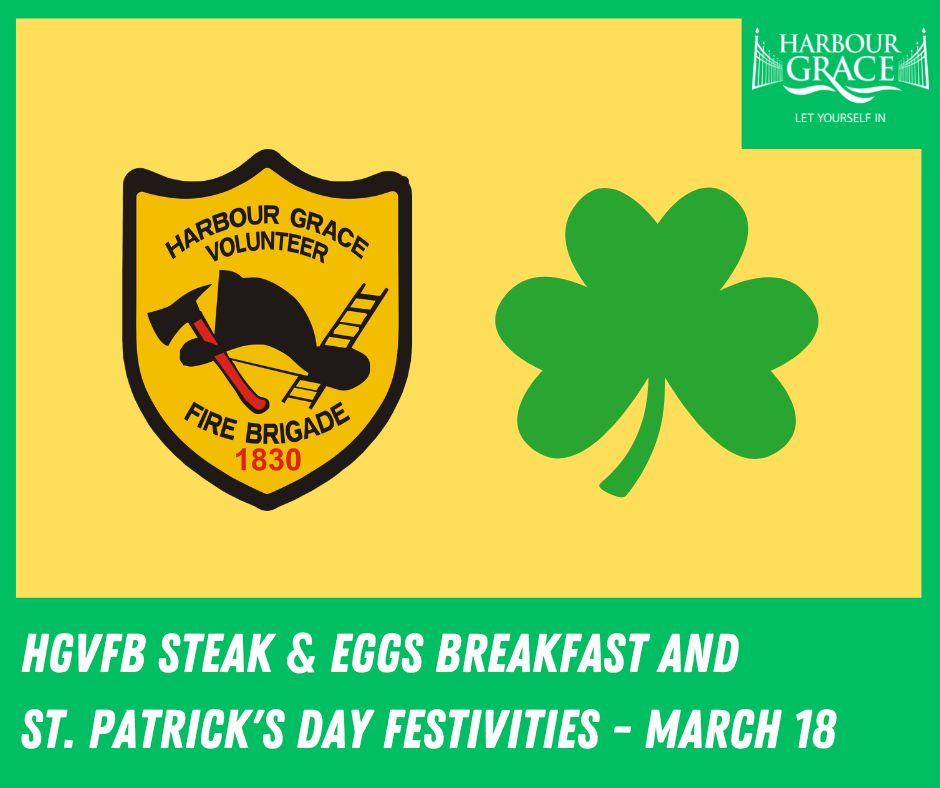 This Saturday March, 18, 2023 at the HGVFB Social Building, the Fire Brigade are hosting their annual Steak and Eggs Breakfast.
This year, the Brigade is also having some local talent dropping by to celebrate St. Patrick's Day, as well as a dance to finish off the night.
The line up so far:
11 a.m. – 1 p.m.: Reilly Meadus
1 p.m.: Vic and the Sullivans along with Bob Lynch
2 p.m.: Benny Lewis, Jack Smith, Dean Winsor, Paul Martin
3 p.m.: Danita Power & Paula Brushett
4 p.m.: Carl Lundrigan
9 p.m.: Dance (Doors open 8 p.m.)
Tickets for the Steak and Eggs Breakfast are still available from any member of the Fire Brigade. $20 each.
Hope to see you there!