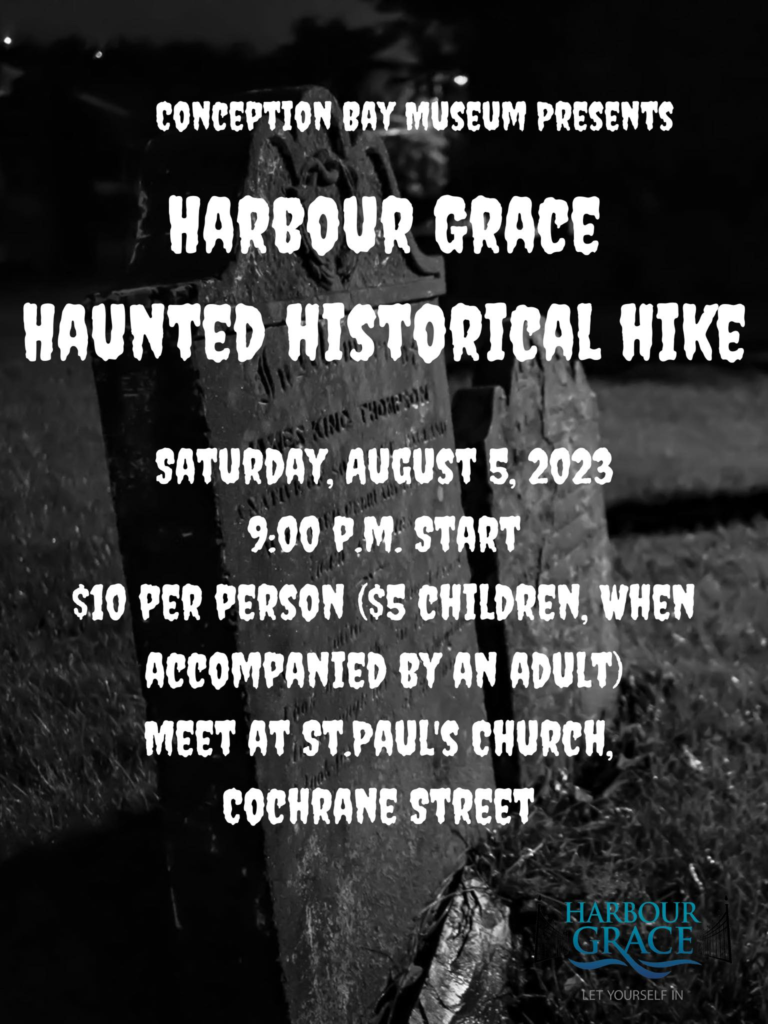 Undertaker Rogers is back!
There'll be a summer edition of the Conception Bay Museum's Harbour Grace Haunted Historical Hike happening this Saturday, August 5, 2023, starting at 9 p.m. at St. Paul's Church on Cochrane Street.
$10 admission per person at the gate ($5 for children when accompanied by an adult).
Come walk the streets and experience an evening of our haunted history!