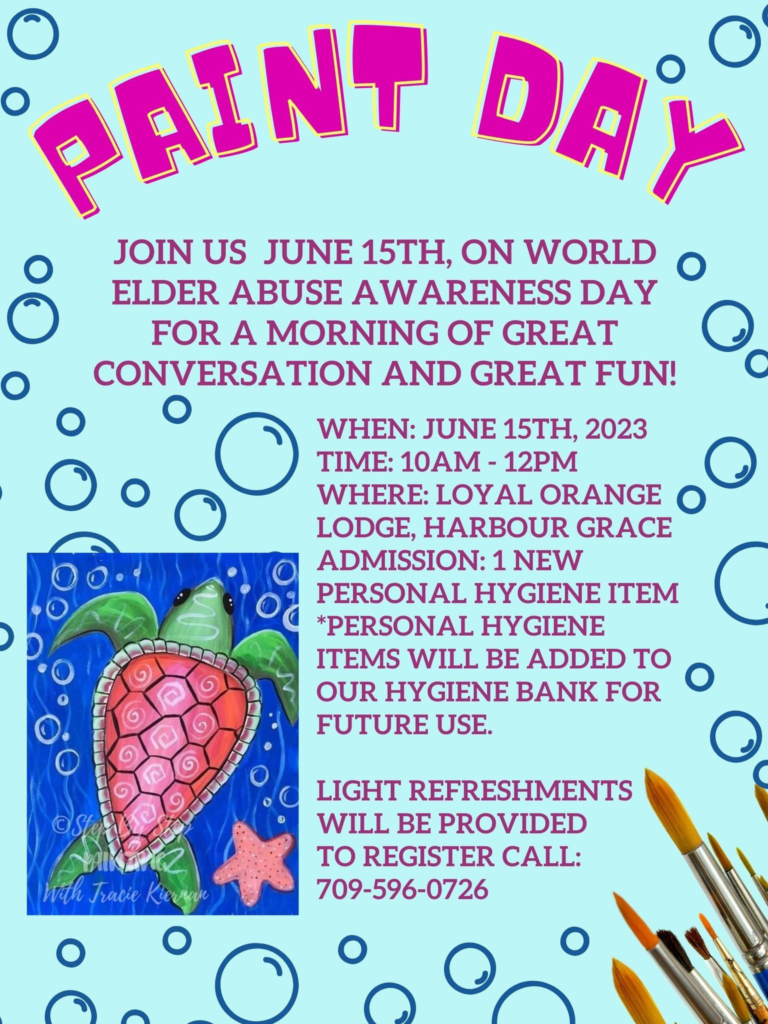 Paint Day! Communities Against Violence is hosting an Elder Abuse Awareness Day painting event on Thursday, June 15, 2023, from 10 a.m. – 12 p.m. at the Loyal Orange Lodge, Harbour Grace. Admission: Donation of one new personal hygiene item (to be donated to the hygiene bank for future use).
Light refreshments will be provided.
To register, please call (709) 596-0726.