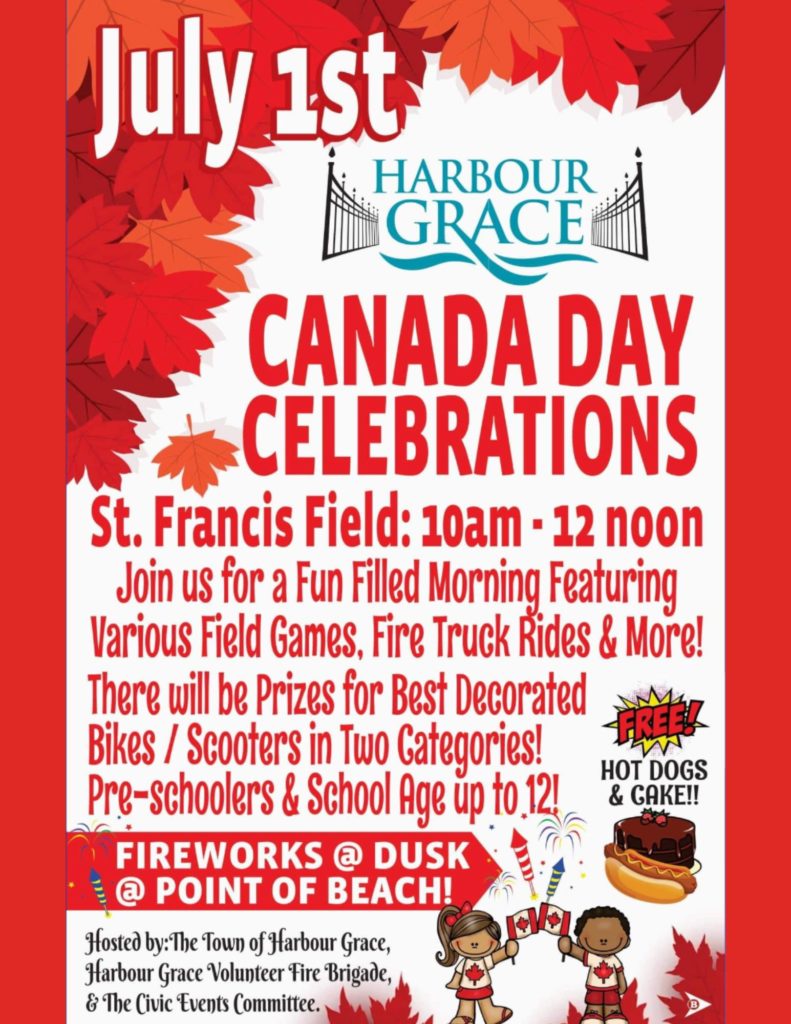 Canada Day Celebrations at St. Francis Field! Happening Saturday, July 1, from 10 a.m. – 12 p.m. (noon). Decorate your bikes, strollers, scooters, and minature mobile cars – there'll be 1st and 2nd-place prizes for the best decorated in two categories (preschoolers and 5-12).
All are welcome for a morning of fun! There'll be fire truck rides, tug-o-war, three-legged races, hot potato and sack races, and soccer! Hot dogs will be served for free at 11 a.m., with pop and water available for $1.
And don't forget – fireworks will be happening at Point of Beach (bottom of Cochrane Street) at dark!
Presented by the Harbour Grace Civic Events Committee, Harbour Grace Volunteer Fire Brigade, and the Town of Harbour Grace.
Hope to see you there!