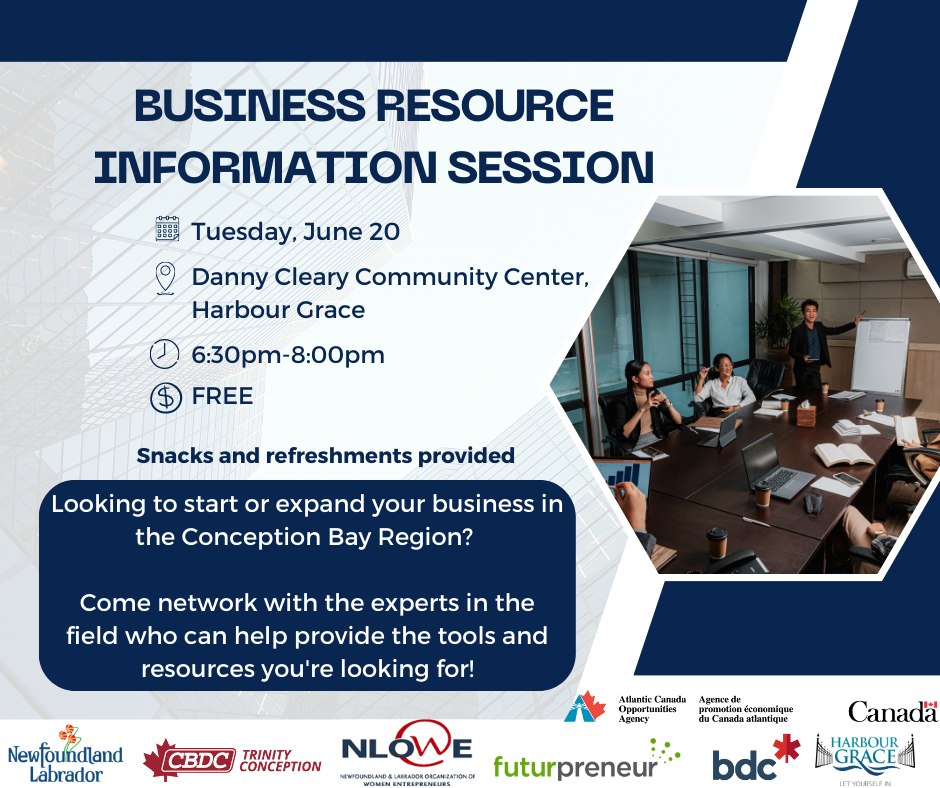 Looking to start or expand your business in the Conception Bay region? Come network with experts in the field, who can help provide the tools and resources you're looking for!
We'll be hosting a Business Information Session at the Danny Cleary Harbour Grace Community Centre on Tuesday, June 20, 2023, from 6:30 – 8 p.m. There'll be representatives from CBDC Trinity-Conception, ACOA, the Department of Industry, Energy and Technology, NLOWE, BDC, and Futurprenuer in attendance.
Register to attend on Eventbrite: https://www.eventbrite.com/e/business-resource-information-session-tickets-655003833097
Hope to see you there!