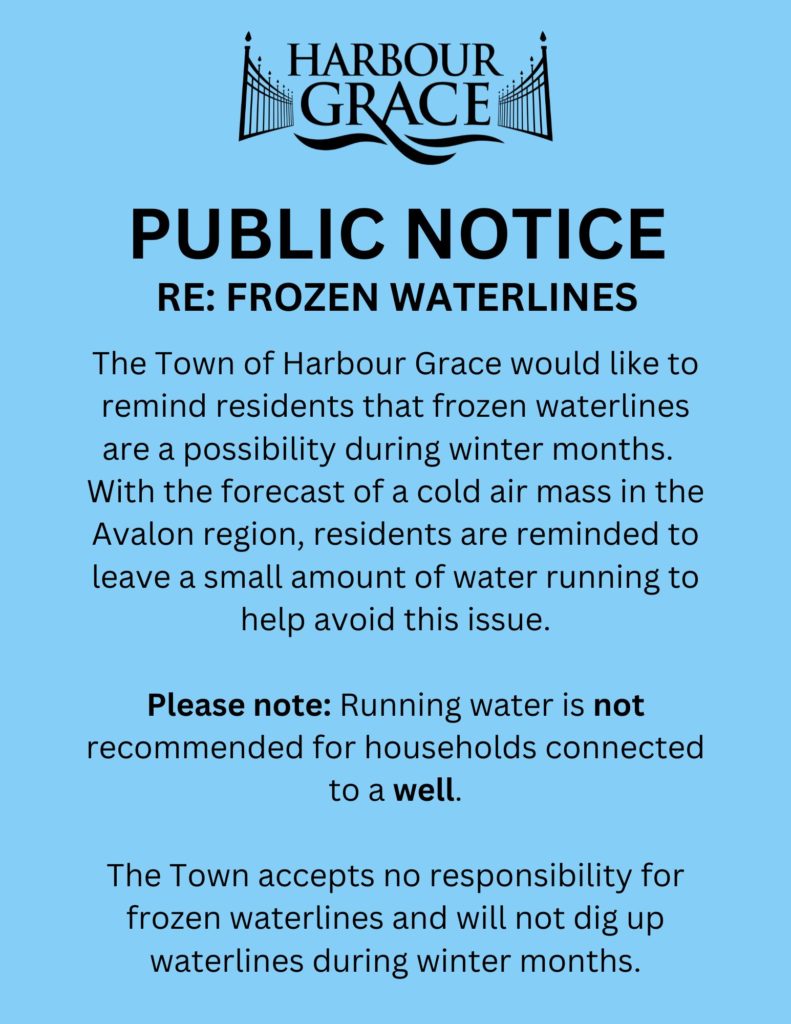 The Town of Harbour Grace would like to remind residents that frozen waterlines are a possibility during winter months. With the forecast of a cold air mass in the Avalon region, residents are reminded to leave a small amount of water running to help avoid this issue.
Please note: Running water is not recommended for households connected to a well.
The Town accepts no responsibility for frozen waterlines and will not dig up waterlines during winter months.