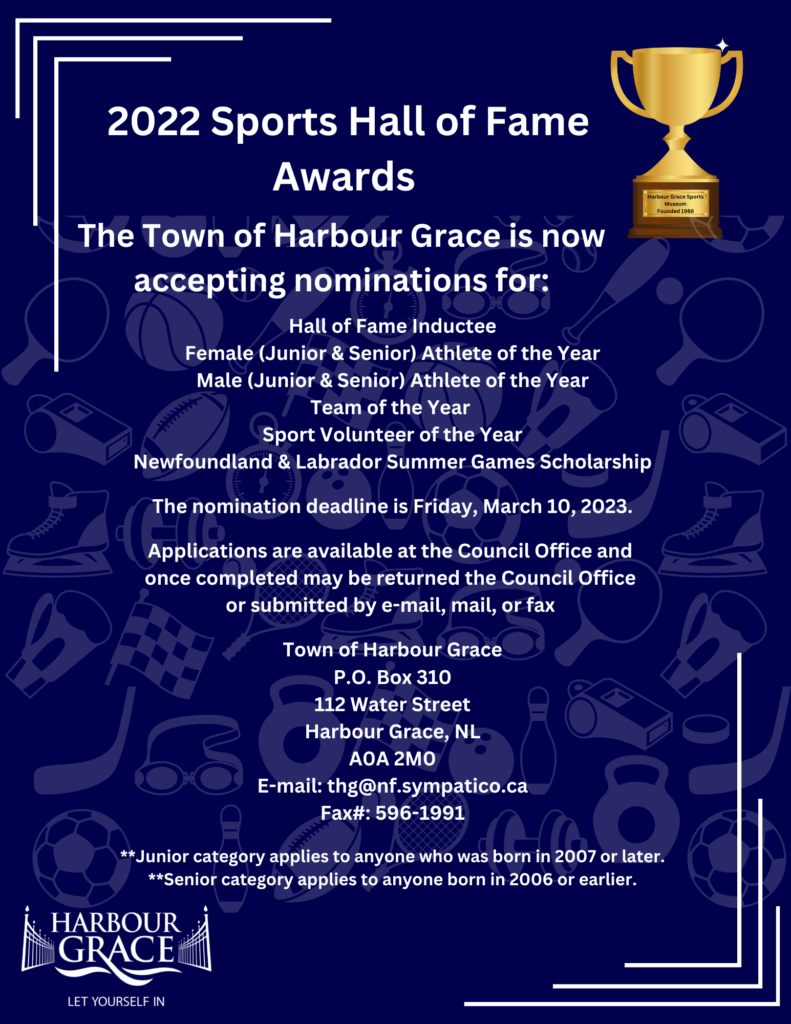 The Town of Harbour Grace is now accepting nominations for:
– Hall of Fame Inductee
– Female (Junior & Senior) Athlete of the Year
– Male (Junior & Senior) Athlete of the Year
– Team of the Year
– Sport Volunteer of the Year
– Newfoundland & Labrador Summer Games Scholarship
The nomination deadline is Friday, March 10, 2023.
Applications are available at the Council Office and once completed may be returned to the Council Office or submitted by e-mail, mail, or fax. They can also be downloaded here:
Town of Harbour Grace
P.O. Box 310
112 Water Street
Harbour Grace, NL
A0A 2M0
E-mail: [email protected]
Fax: 596-1991
**Junior category applies to anyone who was born in 2007 or later.
**Senior category applies to anyone born in 2006 or earlier.