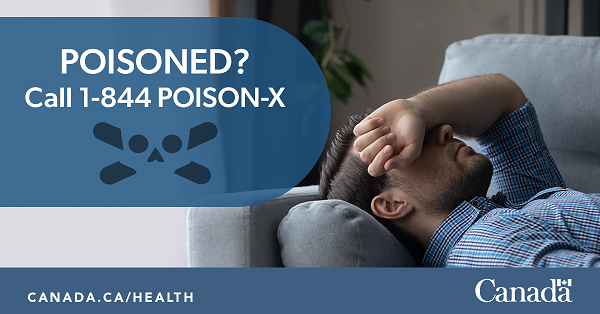 Each year, over 1,500 Canadians lose their lives and nearly 8,000 are hospitalized due to accidental poisoning from medications, cleaners, cannabis products, and many other household items.
If you have questions about a substance that might be harmful or you think someone may have been poisoned, call 1-844-POISON-X (or 1-844-764-7669), Canada's new toll-free, 24/7 national helpline.
Save 1-844-POISON-X to your phone so you have it ready in the event of a poisoning. To learn more, visit infopoison.ca.