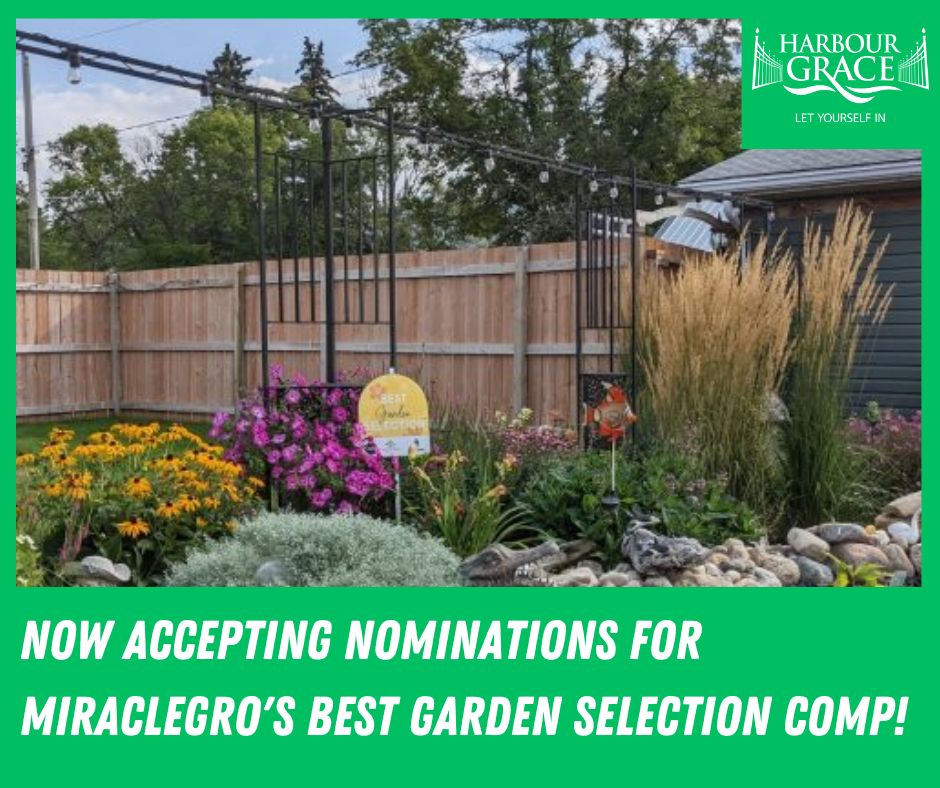 The MiracleGro 'Best Garden Selection' competition is back in Harbour Grace!
Part of the Communities in Bloom initiative, we'll be crowning six lucky winners in 2023! Winners will receive a lawn sign with our Town branding and a selection of MiracleGro products.
But first, you need to be nominated! Download the form on our website at the link below or pick up a paper copy at the Town Hall, 112 Water Street, Harbour Grace, NL. (Yes, self-nominations are allowed!) If we have more than six nominations, a public poll on SurveyMonkey will determine this year's winners. Please include a selection of photographs of the nominated garden with the nomination sheet. (If you're emailing a nomination form, digital photos can be attached to the email.)
Nomination forms and photographs can be delivered to the Town Hall at the address noted above or emailed to [email protected].
Download the nomination form online here:
We'll be accepting nominations until 4 p.m. on Monday, August 14, 2023.
Please note: To be part of the competition, you must allow us to take a photograph of your garden and lawn sign for Communities in Bloom's promotional purposes.