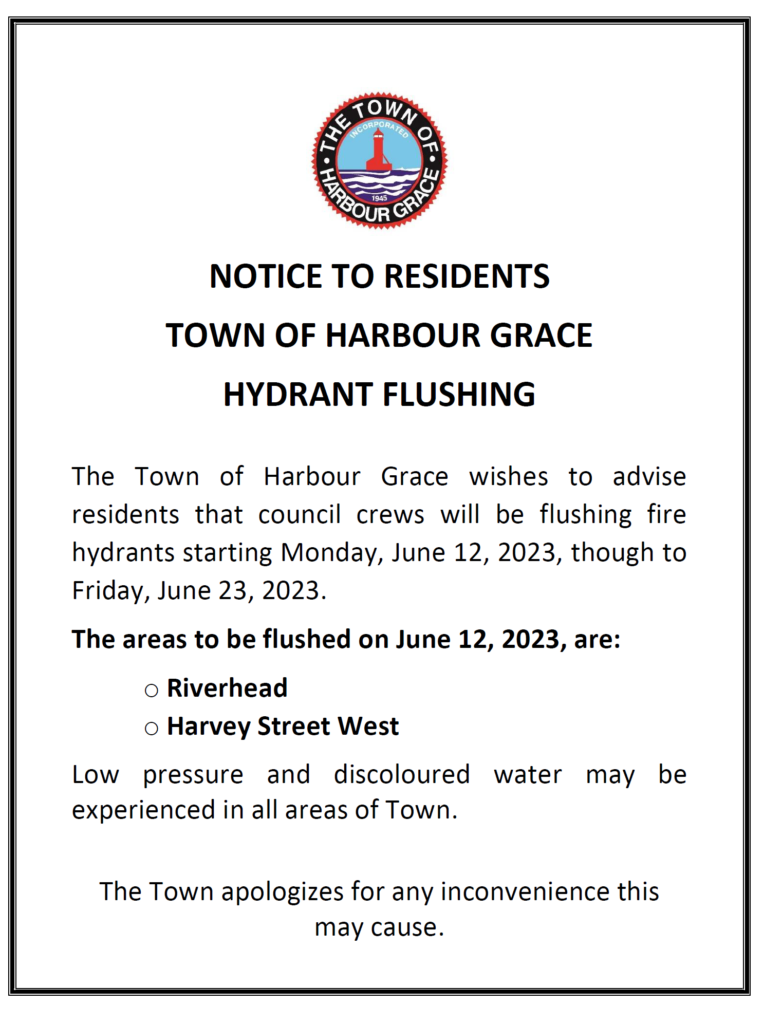 The Town of Harbour Grace wishes to advise residents that Public Works crews will be flushing fire hydrants starting Monday, June 12, 2023, through till Friday, June 23, 2023.
The areas to be flushed on June 12 are:
Riverhead
Harvey Street West
Low pressure and discoloured water may be experienced in all areas of town.
The Town apologizes for any inconvenience this may cause.