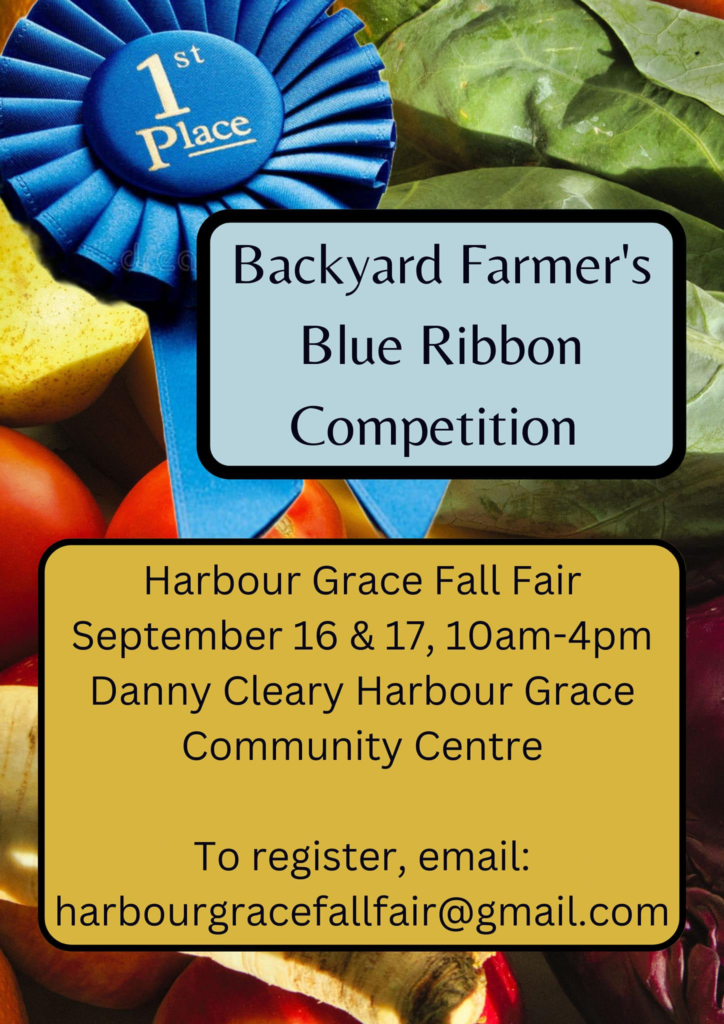 Are you a backyard farmer? Do you have a green thumb? Have you been told you grow the tastiest, best looking vegetables around? If so, the Blue Ribbon Vegetable Competition is for you!
Enter your best selection of vegetables to be displayed at this year's Harbour Grace Fall Fair! Prizes to be awarded to category winners and best in show!
We are excited to bring agriculture back to the Fall Fair!
Dates of display: September 16 & 17, 2023
Deadline to register: September 10, 2023
Register by Email: [email protected]
(*All entries are welcome; *Final categories to be dependent on number of entries; *Not open to commercial growers)