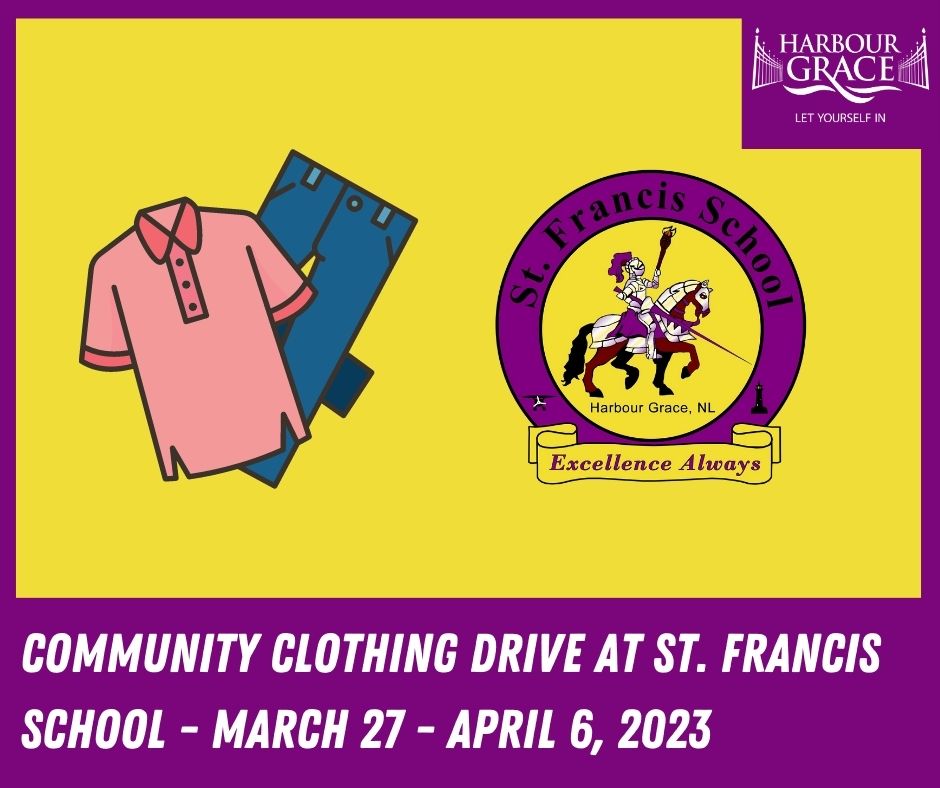 In an effort to give back to our St. Francis School community, there will be holding a clothing drive from Monday, March 27 – Thursday, April 6, 2023. During this time the school will be collecting gently used or new clothing and footwear for all ages and all occasions (casual, active, winter, etc.). Clothing can be dropped off at the school and placed in the bin located in our main lobby.
We are planning to hold an event in early May (date to be determined) when school and community members can drop by the school and pick up any needed items of their choice.
We kindly ask for your support with this school community initiative.