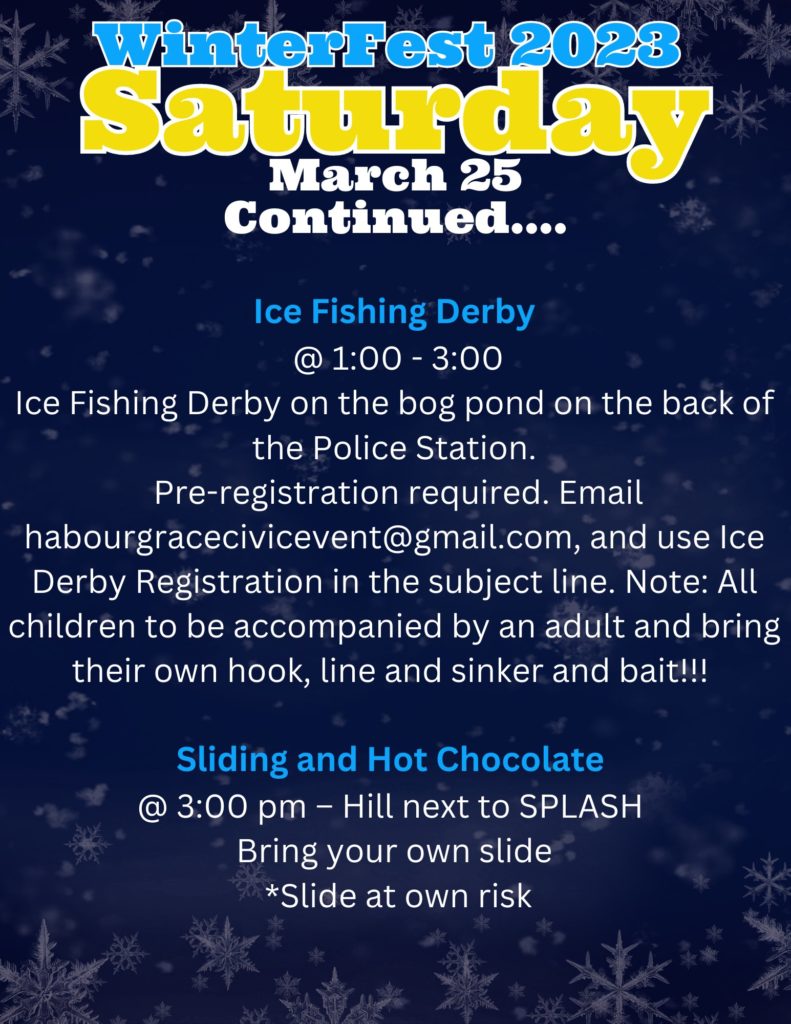 Join us on the bog pond on the back of the Police Station @ 2:00 pm.
Pre-registration required. Email [email protected], and use Ice Derby Registration in the subject line.
Note: All children to be accompanied by an adult and bring their own hook, line and sinker and bait. Prize for biggest trout!