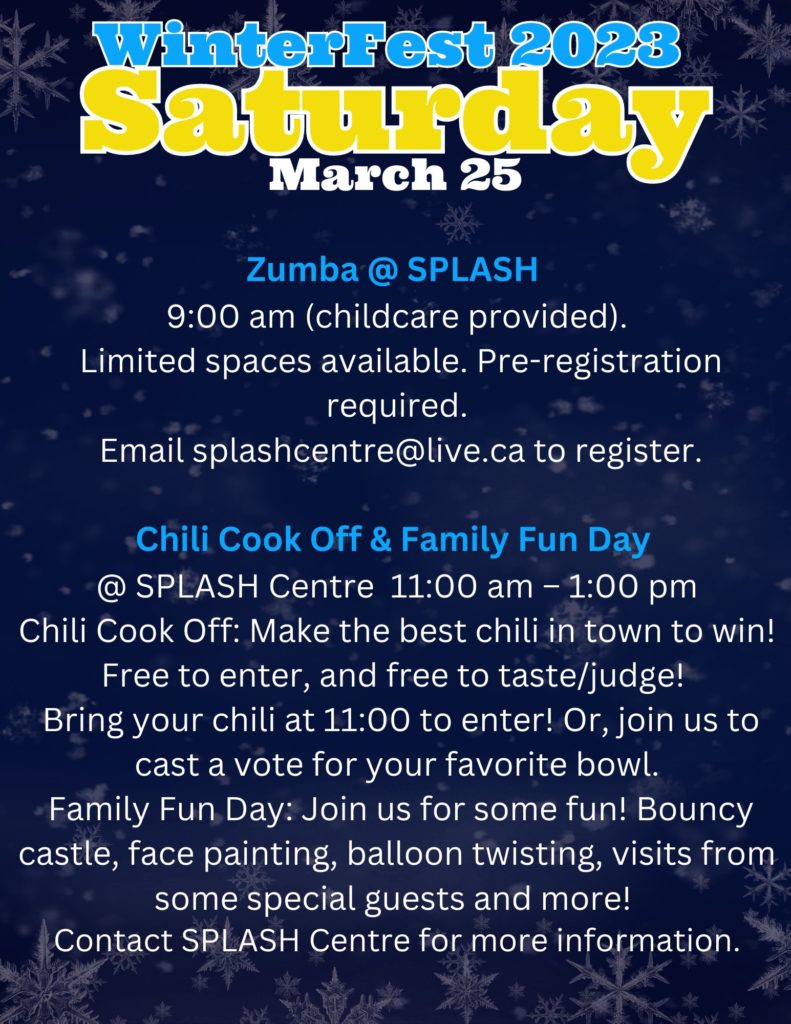 Chili Cook Off & Family Fun Day @ SPLASH Centre
11:00 am – 1:00 pm
Chili Cook Off: Make the best chili in town to win! Free to enter, and free to taste/judge!
Bring your chili at 11:00 to enter! Or, join us to cast a vote for your favorite bowl.
Family Fun Day: Join us for some fun! Bouncy castle, face painting, balloon twisting, visits from some special guests and more!
Contact SPLASH Centre for more information.