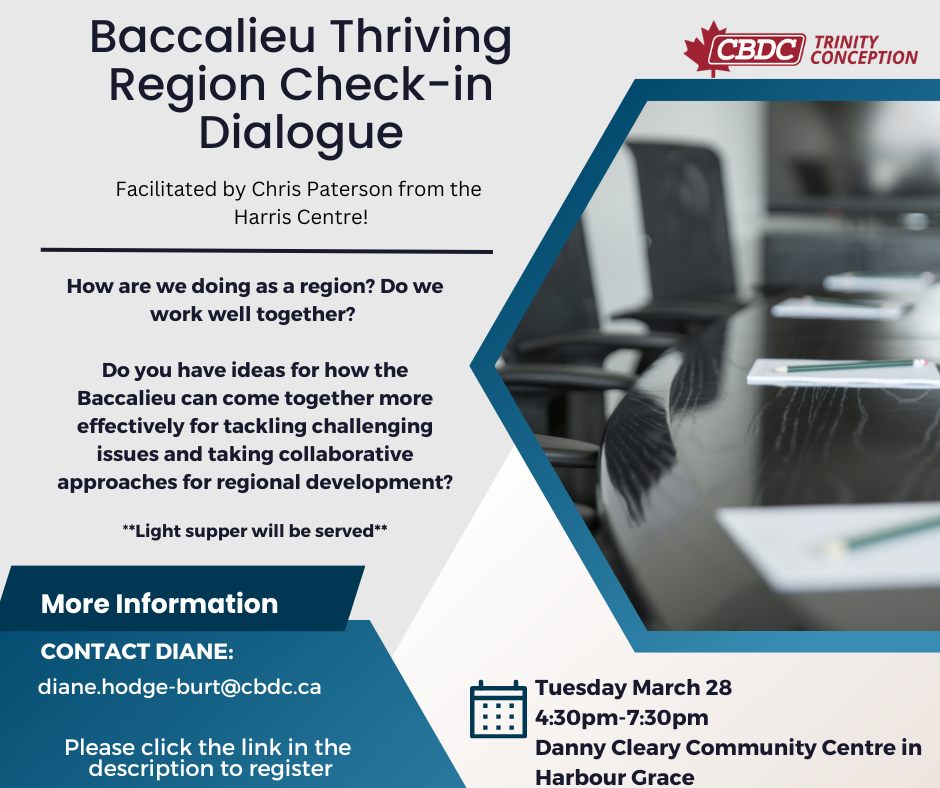 Join CBDC Trinity Conception & The Harris Centre on Tuesday, March 28, from 4:30 – 7:30 p.m. at the Danny Cleary Harbour Grace Community Centre for the next Baccalieu Thriving Region Check-In Dialogue!
To be discussed at this session:
• Review the results from the previous Baccalieu Thriving Regions Community Check-In Workshop.
• Discuss what may have changed within the region over the past 18 months.
• Identify opportunities for improving the way people, organizations, businesses and municipalities communicate and work together.
• Select a small set of actions participants can take.
Register here: https://www.eventbrite.com/e/baccalieu-thriving-region-check-in-dialogue-tickets-579000454947
There is no cost to attend, but registration is required.