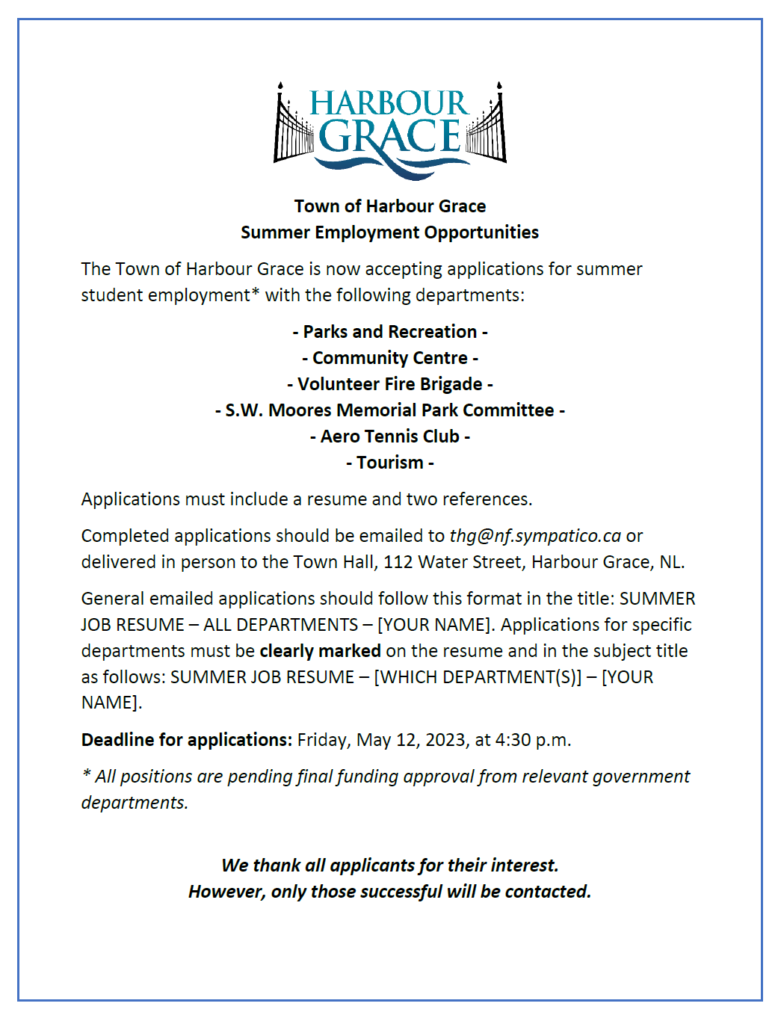 The Town of Harbour Grace is now accepting applications for summer student employment* with the following departments:
– Parks and Recreation –
– Community Centre –
– Volunteer Fire Brigade –
– S.W. Moores Memorial Park Committee –
– Aero Tennis Club –
– Tourism –
Applications must include a resume and two references.
Completed applications should be emailed to [email protected] or delivered in person to the Town Hall, 112 Water Street, Harbour Grace, NL.
General emailed applications should follow this format in the title: SUMMER JOB RESUME – ALL DEPARTMENTS – [YOUR NAME]. Applications for specific departments must be clearly marked on the resume and in the subject title as follows: SUMMER JOB RESUME – [WHICH DEPARTMENT(S)] – [YOUR NAME].
Deadline for applications: Friday, May 12, 2023, at 4:30 p.m.
* All positions are pending final funding approval from relevant government departments.
We thank all applicants for their interest. However, only those successful will be contacted.